Do You Learn Best by Listening?
Hear an expert coach at work navigating live, unrehearsed situations

Debriefing times afterward explain the coaching conversation and answer common questions about it..

Over 4 hours of audio covers the entire Coaching Funnel from the book, Leadership Coaching by Tony Stoltzfus
The Foundations of Coaching
From how coaching compares to mentoring all the way to action steps, you'll learn the key skills of coaching. Tony demonstrates practical techniques like how to create SMART coaching goals, maintaining high buy-in, powerful questions, and much more.
This course is an -on-line version of  the Leadership Coaching Live! audio CD set from the Coach22.com coaching bookstore. This 4-disc set with four hours of audio is a companion to the book, Leadership Coaching by master coach Tony Stoltzfus.
WHAT'S INCLUDED
Leadership Coaching Live! includes the following dynamic sessions:
1. The #1 Killer of Authentic Conversation
Tony demonstrates the surprising differences in effectiveness between the advice-giving and coaching approaches.
2. What is Coaching?
A discussion of what coaching is and how it compares to other disciplines like mentoring.
3. Live Coaching Appointment with Debrief
Listen in on a real coaching appointment and hear two experienced coach trainers point out the specific coaching techniques being used.
4. Personal Responsibility and the Purposes of God
Tony shares how the coaching method of developing leaders dovetails with God's ultimate purposes for his bride.
5. S.M.A.R.T. Goals and the Coaching Funnel
See how a master coach helps leaders set effective, measurable goals that are worth doing and get done.
6. Opening Doors with Probing Questions
Watch how the skilled use of probing questions opens a person up to creative self-discovery.
7. Problem Solving the Coaching Way
An artful demonstration of how to use questions instead of suggestions to help others get unstuck and start moving forward.
8. Taking Decisive Action
Tony demonstrates how to turn "want to" into "will do" with the coaching techniques for developing powerful action steps with high buy-in.

SAVE BY LISTENING ON-LINE
We created this course especially for our on-line and international customers, so you can enjoy this great coaching resource at a reduced cost AND without paying for shipping for the physical discs.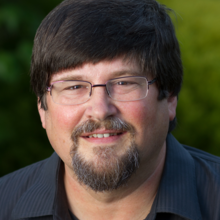 Leadership MetaFormation Founder
Tony Stoltzfus
The Founder and Director of Curriculum Development of Leadership MetaFormation, Tony has been a coach and coach trainer for over 20 years. A lifelong student of personal change and personality type, Tony is a highly-sought-after transformational coach with a worldwide clientele.
A leader in the Christian coaching movement, Tony has trained thousands of coaches, co-founded several coaching schools and created a wide range of leadership resources used around the world. He is the author of a dozen books on coaching, including Coaching Questions, the top-selling coaching how-to on Amazon.com.
Tony developed Coach22.com, an on-line Christian coaching bookstore and publisher of Christian coaching resources, and is creator of The Calling Journey, a research-based online calling timelining tool.
Tony travels widely, leading workshops and speaking on heart transformation and coaching. He is known as a speaker for an interactive, adult learning approach to training that fully engages participants, and for a high level of personal transparency. He and his wife Kathy have two grown children and reside in Redding, California. He enjoys being in nature, watching the stars, reading, laughter and projects around the house.