"Are You Blind!?!"
Changing Perspective gives you the tools to handle it when the people are NOT seeing things.
Learn how to help others explore a dozen different viewpoints on ANY choice

Take the conversation to a deeper level and explore God's purposes for in the decision that must be made.

Help others see the big picture when they are stuck.
Perspective Makes a Big Difference
Let a Master Coach Show You How to Get It
Course Description
Build Your Coaching Skills by Listening to a Master!
     One of the main things people want from a coach is perspective: on their challenges, dreams, rationales and decisions. This course lets you follow along with three live, extended coaching demos to help you become a master at helping others get perspective. You'll learn three powerful asking approaches that help people see things from new angles:
The Proportion Technique helps a person reframe their situation in relation to the big picture of other values and priorities.
The Objectivity Approach helps takes us beyond our own viewpoint to see things as they really are. 
The Viewpoint Technique lets you look at a situation from 11 different angles.
     Listen in as a master coach takes a transformational approach to help a client during a difficult time of transition and job search. By going to the deeper level of God's purposes for this individual's life, the coach helps him completely change perspective on his situation. You'll also see a client touch the deepest desires of her heart as she considers the sonship perspective, and hear the coach walk her through several other ways of viewing the situation to get additional perspective. 
     In addition to 77 minutes of audio, this course includes handouts and worksheets you can print out to put those powerful questions right in your hands. We've included a wealth of changing perspective hints and tips, a transcript of all the coaching questions asked in the demos, plus handouts with sample changing perspective questions and outlines of the changing perspective techniques used. Listening to a top coach at work is an easy, effective way to expand your coaching repertoire -- and you can do it even while you're driving to work!
1

Powerful Questions: Coaching Visionaries (Streaming Audio Course)

Introduction: Powerful Questions: Coaching Visionaries

Free Course Handouts and Transcripts: Download

1. Introduction

2. Input - Dreams vs. Vision

3. Input - Coaching Visionaries

3. Input - Coaching Visionaries

4. Demo #1 - Strengths Inventory

5. Strengths Inventory Debriefing

6. Demo #2 - Designing an Ideal Role

7. Ideal Role Debriefing

8. Demo #3 - Designing Your Ideal Team

9. Input - Evaluating Your Mastery

10. Demo #4 - Make or Break Factors

11. Make or Break Debriefing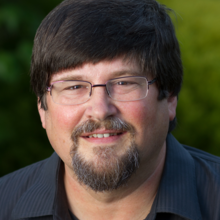 Leadership MetaFormation Founder
Tony Stoltzfus
The Founder and Director of Curriculum Development of Leadership MetaFormation, Tony has been a coach and coach trainer for over 20 years. A lifelong student of personal change and personality type, Tony is a highly-sought-after transformational coach with a worldwide clientele.
A leader in the Christian coaching movement, Tony has trained thousands of coaches, co-founded several coaching schools and created a wide range of leadership resources used around the world. He is the author of a dozen books on coaching, including Coaching Questions, the top-selling coaching how-to on Amazon.com.
Tony developed Coach22.com, an on-line Christian coaching bookstore and publisher of Christian coaching resources, and is creator of The Calling Journey, a research-based online calling timelining tool.
Tony travels widely, leading workshops and speaking on heart transformation and coaching. He is known as a speaker for an interactive, adult learning approach to training that fully engages participants, and for a high level of personal transparency. He and his wife Kathy have two grown children and reside in Redding, California. He enjoys being in nature, watching the stars, reading, laughter and projects around the house.
Start Learning Now
And take your coaching and leadership to another level.