Help People OWN the Solution
Learn to use the coaching approach to help them develop their own answers, and they'll actually follow through!
Learn to use the coaching approach instead of giving unwanted advice

Covers three powerful techniques you can use today

Empower others to solve their problems instead of always bringing them to you
Powerful Questions: Problem Solving shows you the coaching way to helping people solve their own problems, presenting three powerful coaching skills for developing creative solutions and overcoming obstacles. You'll learn how to take people to their ideal future to get around the limitations of the present, the obstacle approach to problem solving, and how to take brainstorming to the transformational level of values, beliefs and identity.
In this 65-minute audio course, you'll learn by listening to a great coach at work! Much of the art of asking powerful questions is caught, not taught, and these in-depth coaching demonstrations will help you catch the feel for how a break-through question grows out of the context of a coaching conversation. The course includes a brief input session outlining several problem solving approaches, followed by two live, unrehearsed coaching demos that show how those techniques work for one coachee who is starting a business, and another who is trying to write a book. We'll cover:
1. The Obstacle Approach homes in on what stops you and brainstorms ways around it.
2. The Ideal Future Approach bypasses the limitations of the present by exploring the ideal.
3. The Transformational Approach moves the focus beyond circumstances to God's purpose.
We've also included a wealth of problem-solving hints and tips, a transcript of all the coaching questions asked in the demos, plus handouts with sample problem-solving questions and outlines of the problem-solving techniques used. 
Hear a Master Coach at Work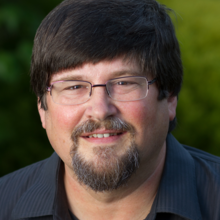 Leadership MetaFormation Founder
Tony Stoltzfus
The Founder and Director of Curriculum Development of Leadership MetaFormation, Tony has been a coach and coach trainer for over 20 years. A lifelong student of personal change and personality type, Tony is a highly-sought-after transformational coach with a worldwide clientele.
A leader in the Christian coaching movement, Tony has trained thousands of coaches, co-founded several coaching schools and created a wide range of leadership resources used around the world. He is the author of a dozen books on coaching, including Coaching Questions, the top-selling coaching how-to on Amazon.com.
Tony developed Coach22.com, an on-line Christian coaching bookstore and publisher of Christian coaching resources, and is creator of The Calling Journey, a research-based online calling timelining tool.
Tony travels widely, leading workshops and speaking on heart transformation and coaching. He is known as a speaker for an interactive, adult learning approach to training that fully engages participants, and for a high level of personal transparency. He and his wife Kathy have two grown children and reside in Redding, California. He enjoys being in nature, watching the stars, reading, laughter and projects around the house.
1

Powerful Questions: Problem Solving

Introduction: Powerful Questions: Problem Solving

Course Handouts: download here

Session 1: Problem-Solving Techniques (Input)

Session 2: Demo for Writing a Book: Exploration

Session 3: Demo: Defining the Issue

Session 4: Demo: the Ideal Future Technique

Session 5: Demo: Moving from Ideal to Real

Session 6: Demo: the Obstacle Technique

Session 7: Demo -- the Five Options Technique

Session 8: Demo -- The Transformational Approach

Session 9: Debriefing the Demo

Session 10: Demo for Starting a Business: the Obstacle Approach

Session 11: The Obstacle Approach (cont'd)

Session 12: Debriefing the Exercise
Sign up and start your course right away!
More Coaching Questions...
This best-selling book by Tony Stoltzfus contains over 1400 examples of powerful coaching questions.