What if you could have the relationship with Jesus you always dreamed of?
When you asked a question you'd get an immediate answer?

Jesus would tell you what he loves about you and why he's proud of you?

It was so easy you could get started in two minutes a day?
Questions for Jesus is a compelling new approach to intimacy with God, based on praying about your relationship instead of what you are doing. It uses simple, relational questions that touch both his heart and yours:
"Jesus, why did you pick me to be on your team?"
"What's the first thing you'll say to me when I get to heaven?"
"If you wrote me a love letter today, what would it say?"
Managing Partner
Chris Frost
Being a Christian leader can be challenging. You lead because you want to impact the lives of the people around you and see them come closer to Jesus, yet often end up wondering if you've had any sort of lasting impact on their lives. I've felt that frustration too.
That's why I've partnered with Tony Stoltzfus and Leadership Metaformation to bring you Questions for Jesus and the Encounter Coaching series of workshops. Tony is a pioneer in the Christian coaching movement, co-founded an international coaching school and created a wide range of leadership resources used around the world. He is the author of a dozen books and is a best selling author on Amazon.
Personally, I've worked in various leadership development capacities since 2002 and exclusively since founding Strata Coach Ltd. in 2016. I've helped hundreds of leaders from around the world learn these tools and take them back into their sphere of influence (church, business, family). They have in turn taken these skills and helped countless others.
I'm excited for you to join us.
Email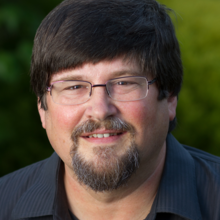 Leadership MetaFormation Founder
Tony Stoltzfus
The Founder and Director of Curriculum Development of Leadership MetaFormation, Tony has been a coach and coach trainer for over 20 years. A lifelong student of personal change and personality type, Tony is a highly-sought-after transformational coach with a worldwide clientele.
A leader in the Christian coaching movement, Tony has trained thousands of coaches, co-founded several coaching schools and created a wide range of leadership resources used around the world. He is the author of a dozen books on coaching, including Coaching Questions, the top-selling coaching how-to on Amazon.com.
Tony developed Coach22.com, an on-line Christian coaching bookstore and publisher of Christian coaching resources, and is creator of The Calling Journey, a research-based online calling timelining tool.
Tony travels widely, leading workshops and speaking on heart transformation and coaching. He is known as a speaker for an interactive, adult learning approach to training that fully engages participants, and for a high level of personal transparency. He and his wife Kathy have two grown children and reside in Redding, California. He enjoys being in nature, watching the stars, reading, laughter and projects around the house.
Discover the intimate connection with Jesus you've always dreamed of.