...to learn an incredible, joyful way of transforming the heart that will revolutionize the way you work with people. Join master coach Tony Stoltzfus for a series of live, unrehearsed coching demos that display the key techniques for discovering and filling the deep desires that drive behavior.
This video course, originally released as The Invitation DVD, includes nearly 4 hours of high-resolution, 1080p videos from the book, The Invitation, that are suitable for presentations, use in courses and more. 
(PLEASE NOTE: The book itself contains free access to a lower-res form of these videos. However, get them here if you don't want to hunt through the whole book to find the individual links, or if you need 1080p versions of the videos!)
While Jesus teaches that what we do comes from the inside—from the  heart—most of us start the change process on the outside, by trying to  discipline our outward behavior. But there is another, better way: the  way of desire. In this companion to the book, The Invitation,  you'll watch 18 live, unrehearsed conversations where Tony walks step by step through the techniques for engaging the heart. From drilling  down to beliefs and desires to praying a desire, dealing with the Two  Guardians or tracking through emotional memories, you'll learn to help  people change with less work, more success—and more fun!
1

The Invitation Coaching Videos with Tony Stoltzfus

What's in this Course

Session 1: DVD Set Intro

Session 2: Identifying Desires

Session 3: Living in Flatland

Session 4: Decision Making

Session 5: Clarity on Emotional Patterns

Session 6: Praying Your Desires

Session 7: Identifying Beliefs

Session 8: Getting to Root Beliefs

Session 9: The Impact of Praying Your Desires

Session 10: The Rational and the Emotional Brains

2

The Invitation Coaching Videos | Section II

Session 11: Drilling Down to Desire

Session 12: Finding Twisted Desires

Session 13: Doorways to the Heart

Session 14: Creative Ways to Pray Your Desires

Session 15: The Fellowship of Sufferings

Session 16: Going Down the Emotional Pathway

Session 17: Identifying Beliefs

Session 18: Dangerous Prayers: a Belief Change Tool

Session 19: Questions for Jesus Resources

Resources and Links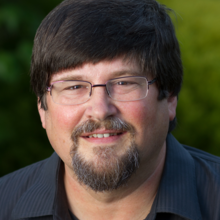 Leadership MetaFormation Founder
Tony Stoltzfus
The Founder and Director of Curriculum Development of Leadership MetaFormation, Tony has been a coach and coach trainer for over 20 years. A lifelong student of personal change and personality type, Tony is a highly-sought-after transformational coach with a worldwide clientele.
A leader in the Christian coaching movement, Tony has trained thousands of coaches, co-founded several coaching schools and created a wide range of leadership resources used around the world. He is the author of a dozen books on coaching, including Coaching Questions, the top-selling coaching how-to on Amazon.com.
Tony developed Coach22.com, an on-line Christian coaching bookstore and publisher of Christian coaching resources, and is creator of The Calling Journey, a research-based online calling timelining tool.
Tony travels widely, leading workshops and speaking on heart transformation and coaching. He is known as a speaker for an interactive, adult learning approach to training that fully engages participants, and for a high level of personal transparency. He and his wife Kathy have two grown children and reside in Redding, California. He enjoys being in nature, watching the stars, reading, laughter and projects around the house.
Start Watching Now
Learn to Coach the Heart by Seeing How It's Done