Welcome to the Questions for Jesus Videos (originally released as the Questions for Jesus DVD). This course includes eight videos that will walk you through an amazing series of encounters where you learn to talk with Jesus on the level of your God-given desires. Making your conversation about things like belonging, significance, worth, or approval takes you far beyond an average prayer life. And it isn't complicated or a hard slog to learn—join the journey and you can revolutionize your prayer life in 10 minutes a day!
Questions for Jesus is a compelling new approach to intimacy with God, based on praying about your relationship instead of what you are doing. It uses simple, relational questions that touch both his heart and your deepest desires:
"Jesus, why did you pick me to be on your team?"
"What's the first thing you'll say to me when I get to heaven?"
"If you wrote me a love letter today, what would it say?"
What if everyone in your group heard Jesus speak personally to them, saying how much he loved, admired, longed for, and was proud of them? And what if that happened every day?
      That's what the Questions for Jesus Group Study is designed to do: walk you through an amazing encounter where you learn to talk with Jesus on the level of your God-given desires (things like belonging, significance, worth or approval). Praying your desire takes you far beyond an average prayer life, into a conversation where Jesus speaks life directly to your deepest longings.
      Built around the book Questions for Jesus by Tony Stoltzfus, this eight-week course is not meant to be taught, but experienced. Instead of sitting passively and listening, you'll be hands-on from the start, practicing new ways to talk to Jesus, journaling and discussing what He said. You'll see heart-engaging skills like Powerful Affirmation and Letting Jesus Do the Ministry demonstrated, then practice them together with a teammate. During the week, the morning meditations will make Jesus' heart leap off the pages of your Bible. As you grow in confidence in your ability to hear, each day's question for Jesus will spur a new heart-level conversation that makes your devotional time come to life.
      Praying your desire isn't rocket science: in fact, it is amazingly simple and powerful. You won't need a ton of self-discipline to do it, it doesn't take long to learn, and Jesus will never have a cross word for you. 
      There are only two things you need to learn. The first is to make a simple shift: from praying for something in this world (like to know your destiny) to asking for the desire that something represents (a longing to be valuable and significant in Father's eyes). The second shift is to simply believe what you hear and write it down. That's it. We'll show you how those two steps can radically change your conversation with Jesus in ten minutes a day.
      And in the process, the Questions for Jesus Group Study will take your small group or team to a new depth of transparent relationship. There's nothing like sharing what Jesus says he likes about each one to draw you together. You'll experience I Corinthians 14:26, where each one brings a different treasure to share about what Jesus is saying and how His desire is for you. 
1

Welcome to Questions for Jesus

2

ACTION STEP 1: Ask Jesus for Affirmation

Session 2: Jeremiahs Experience

ACTION STEP 2: Join the Experiment

Session 3: The Emotional Brain

ACTION STEP 3: Pray Your Emotion and Desire

Session 4: Drilling Down to Desire

ACTION STEP 4: Desire Prayer

Session 5: Desire Within Dreams

ACTION STEP 5: Pray Your Desire

Session 6: Constructing Desire Prayers

ACTION STEP 6: Creative Desire Prayers

Session 7: Desire And Change

ACTION STEP 7: Looking Forward

Session 8: Going Forward

ACTION STEP 8: Connect with Jesus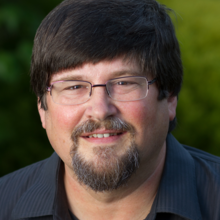 Leadership MetaFormation Founder
Tony Stoltzfus
The Founder and Director of Curriculum Development of Leadership MetaFormation, Tony has been a coach and coach trainer for over 20 years. A lifelong student of personal change and personality type, Tony is a highly-sought-after transformational coach with a worldwide clientele.
A leader in the Christian coaching movement, Tony has trained thousands of coaches, co-founded several coaching schools and created a wide range of leadership resources used around the world. He is the author of a dozen books on coaching, including Coaching Questions, the top-selling coaching how-to on Amazon.com.
Tony developed Coach22.com, an on-line Christian coaching bookstore and publisher of Christian coaching resources, and is creator of The Calling Journey, a research-based online calling timelining tool.
Tony travels widely, leading workshops and speaking on heart transformation and coaching. He is known as a speaker for an interactive, adult learning approach to training that fully engages participants, and for a high level of personal transparency. He and his wife Kathy have two grown children and reside in Redding, California. He enjoys being in nature, watching the stars, reading, laughter and projects around the house.